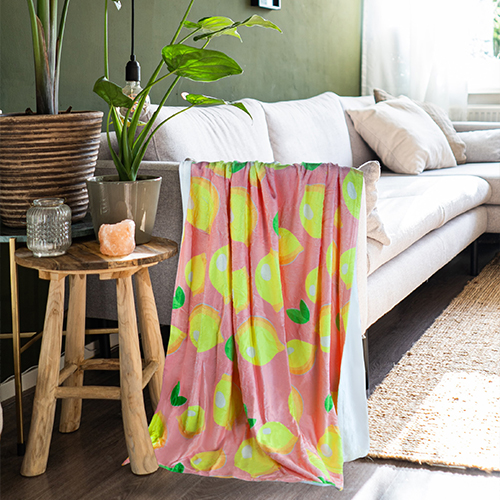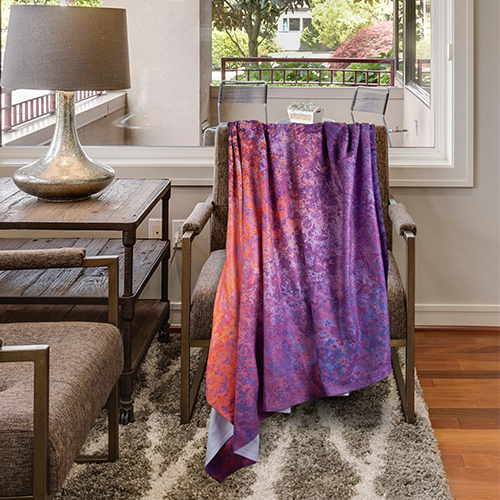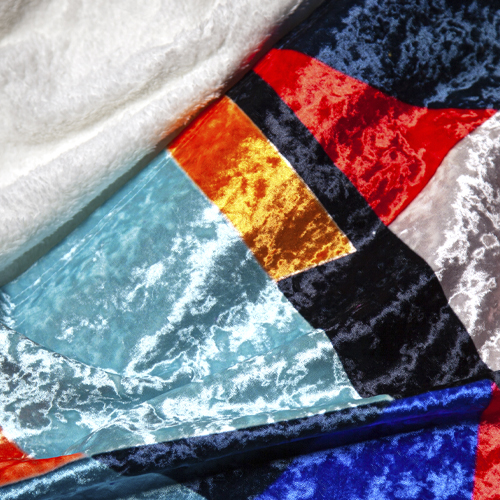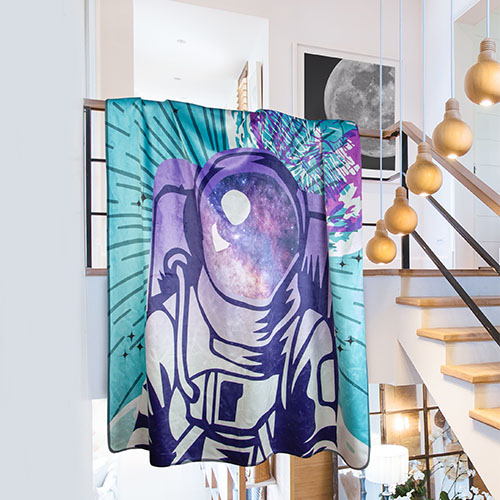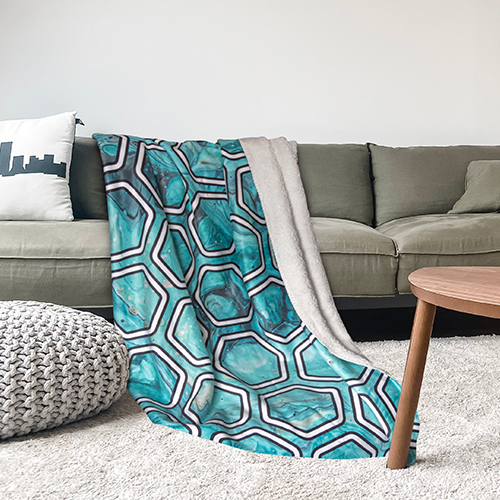 Give a gift they can cuddle up with when you personalize one of our cozy fleece blankets! The perfect size for snuggling on the couch or to keep warm at outdoor events, these fleece blankets feature hemmed edges and are printed on one side. Our premium fleece are one of our top selling products! They all have high-quality printing front and a super soft, textured back.
Features:
Standard Fleece
Arctic Fleece: Soft polar fleece material which allows a bright and crisp sublimated print.
Coral Fleece: A soft, plush material that makes it fluffy and cozier.
Mink Touch Fleece: Super soft hand with a metallic sheen.
Premium Fleece
Crushed Velvet Fleece Features: Super soft backing with a metallic sheen and random directional pile.
Pixel Fleece Features: Ultra-soft gray flannel fleece backing with a high-resolution printing and gray edging.
Sherpa Fleece Features: Super soft sherpa backing with a zig zag decorative stitch around the edge and a soft yet smooth textured front so artwork pops.
Materials:
Arctic Pro Fleece – 100% polyester
Coral Fleece – 100% Polyester
Mink Touch Fleece – 100% Polyester
Crushed Velvet Fleece – 100% polyester
Sherpa Fleece – 100% polyester
Pixel Fleece – 100% Polyester
Sizes:
30″ x 40″ – Excludes Arctic Pro & Crushed Velvet 
50″ x 60″
60″ x 80″ – Excludes Crushed Velvet