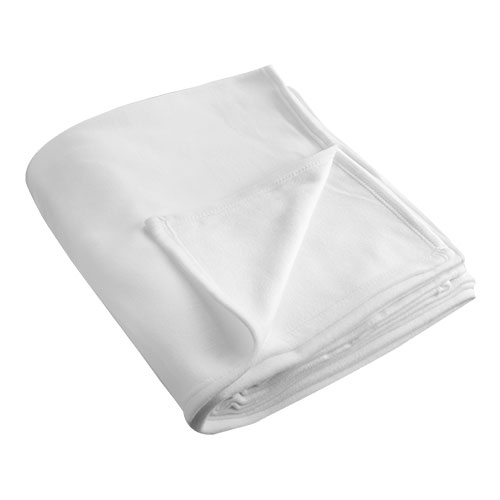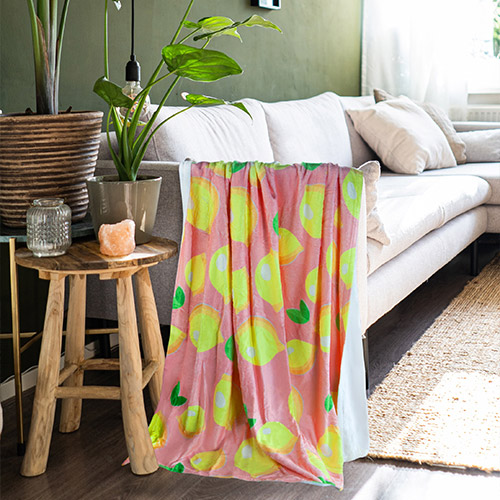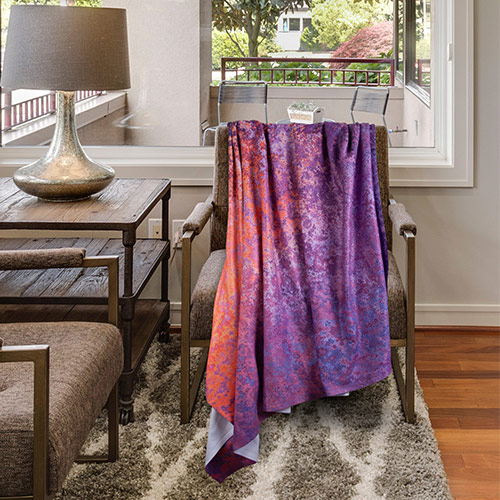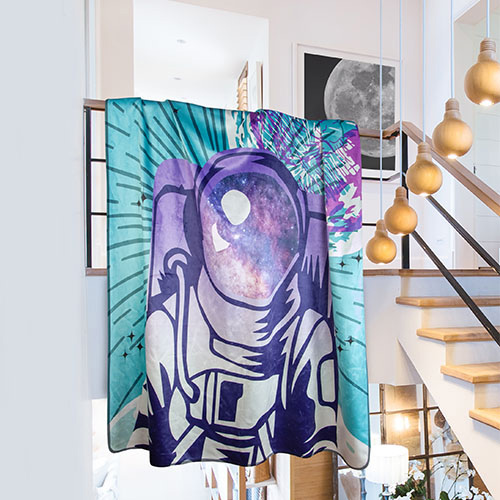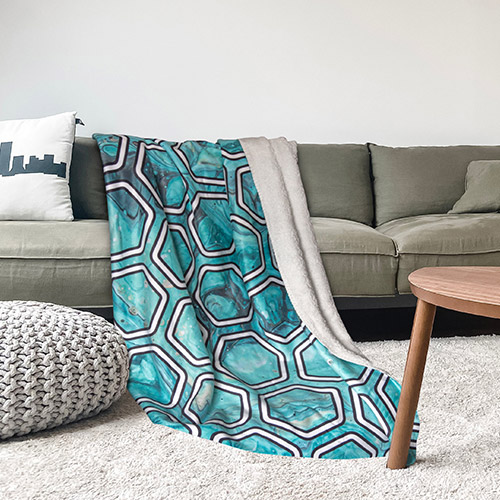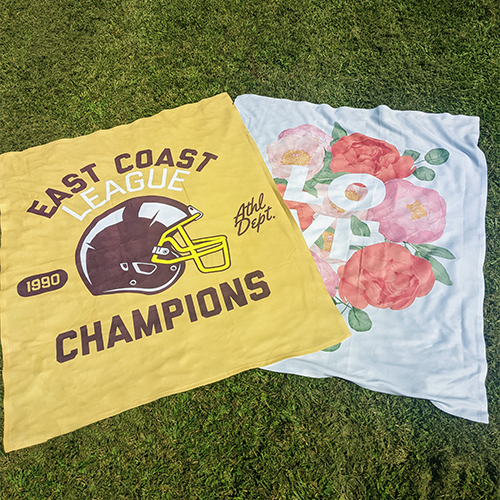 Arctic Pro Fleece • Coral Fleece • Mink Touch Fleece • Crushed Velvet Fleece • Pixel Fleece • Sherpa Fleece • Jersey Fleece
Sizes
30″ x 40″ (available in Coral Fleece, Mink Touch Fleece & Sherpa Fleece)
50″ x 60″
60″ x 80″ (not available in Crushed Velvet or Jersey)
Production time
3–5 business days
Let your customers give the gift they can cuddle up with when you customize our cozy Fleece Blankets! The perfect size for snuggling on the couch or keeping warm at outdoor events, these blankets feature hemmed edges and are printed on one face. With high-quality color saturation on top and a super fluffy, textured reverse side whose softness cannot be overstated, you should see for yourself just how snuggly our fleece blankets are. Our premium fleeces are among our top selling products; add your custom designs to stock your ecommerce store with extra coziness today.
Arctic Pro Fleece | Soft polar fleece material, allowing for a bright and crisp sublimated print
Coral Fleece | A soft, plush material that makes the fleece fluffy and cozier
Mink Touch Fleece | Super soft hand with a metallic sheen
Jersey Fleece | Printed knit face, brushed fleece back, hemmed edge 
Crushed Velvet Fleece | Super soft backing with a metallic sheen and random directional pile
Pixel Fleece | Ultra-soft gray flannel fleece backing with a high-resolution printing and gray edging
Sherpa Fleece | Super soft sherpa backing with a soft and smooth textured front where your design will pop, featuring decorative zigzag edge stitching
Our custom Home Decor products are made on demand with no minimums.
Create an account with MWW On Demand
Grow your business, dropshipping one order at a time.