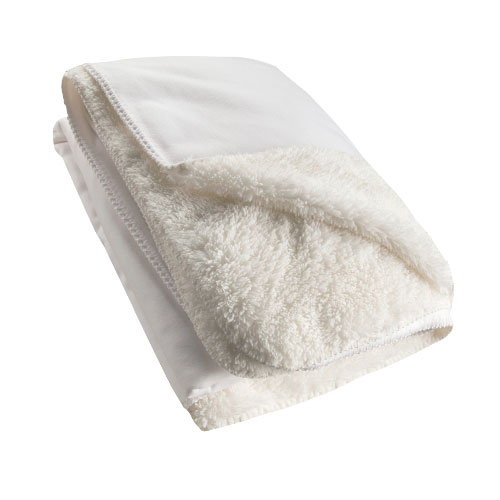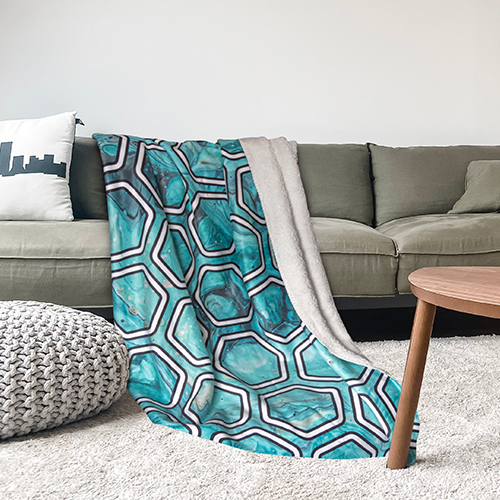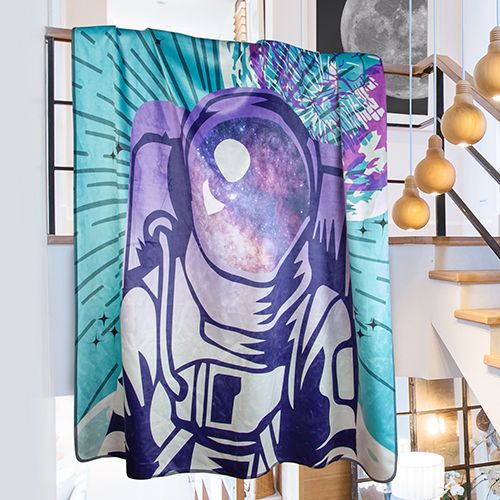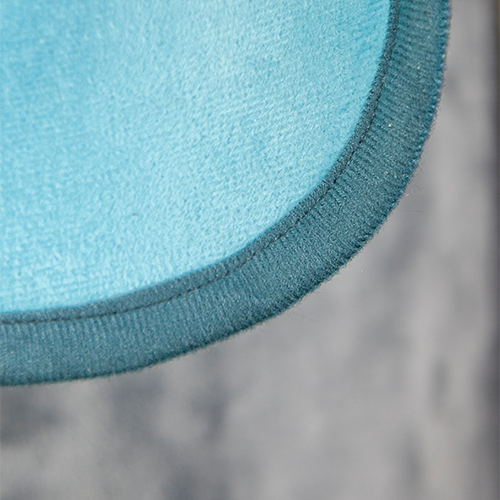 These premium fleece are one of our top selling products! They both have high-quality printing front and a super soft, textured back
Features:
Sherpa Fleece: Super soft sherpa backing with a zig-zag decorative stitch around the edge and a soft yet smooth-textured front so artwork pops.
Pixel Fleece: Ultra-soft gray flannel fleece backing with a high-resolution printing and gray edging. 
Materials:
Sherpa Fleece – 100% polyester
Pixel Fleece – 100% Polyester