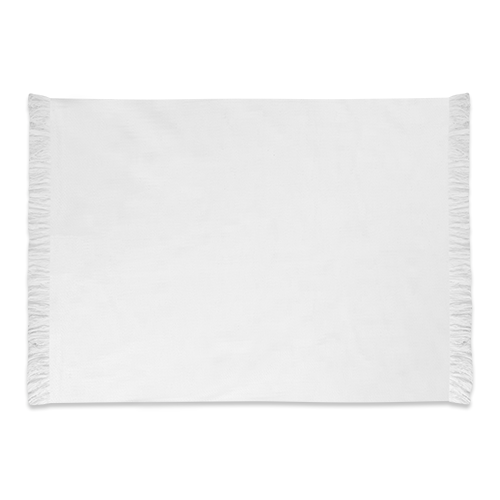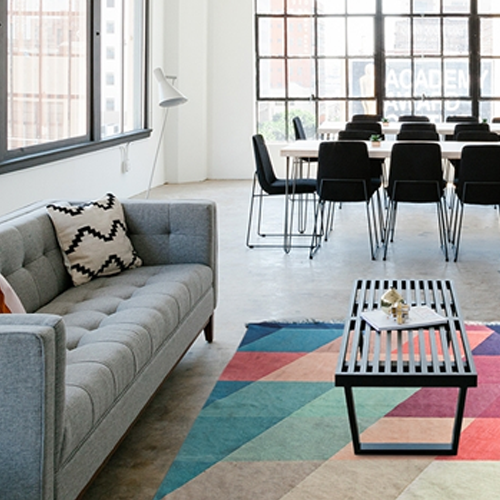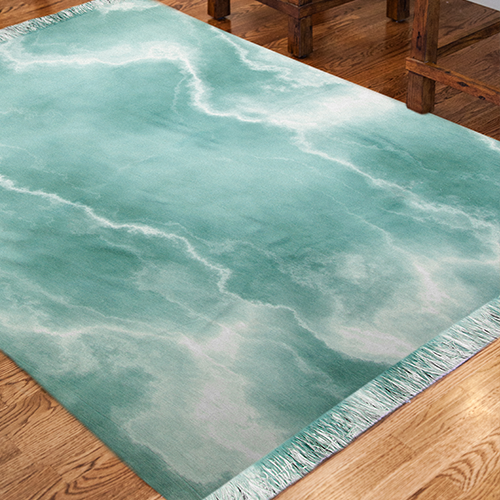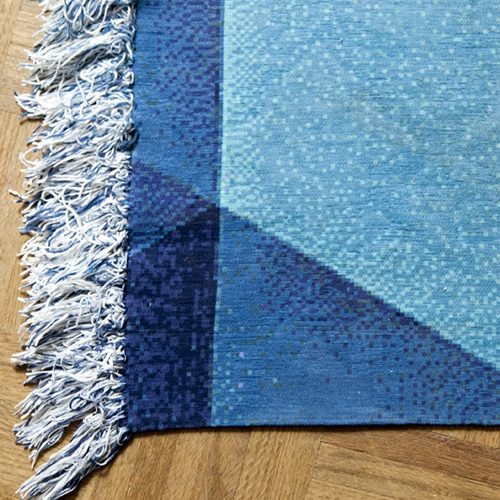 Our chenille rug creates a luxurious soft area rug feel. The rug features fringe that carries your design and generous 3" hem fold over creates a heavier border to prevent curl up on the edges. Colors pop on this soft woven surface. 
Products & Features:
Chenille Rug: Soft surface, woven in house with luxurious chenille. Printed top and 2.5" fringe. Add on item: non-slip rug pad.
Materials:
Chenille – 100% Polyester