HOW TO GET STARTED
WITH THE NEW MERCH MAKER™ APP
MWW On Demand has a brand new Merch Maker™ web app that makes selling on-demand that much easier! Follow the steps below to get start selling today!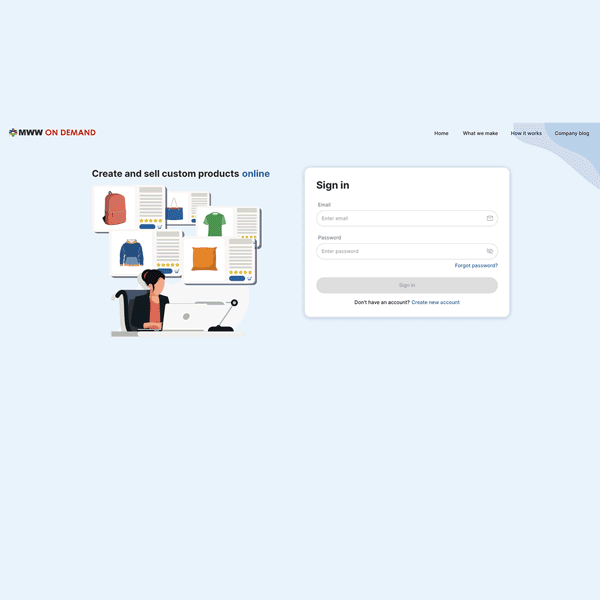 SIGNING IN AS A NEW CUSTOMER
When signing up as a customer, its as easy as 1 – 2 – 3!
Click create new account, and fill out your information. 
Once you set up your log in, don't forget to finalize your account set up under "My Profile". There you can fill out your shipping, billing, and payment information. Although you can design product, you cannot start ordering until your account has activated by our staff.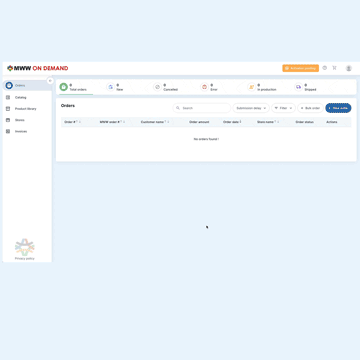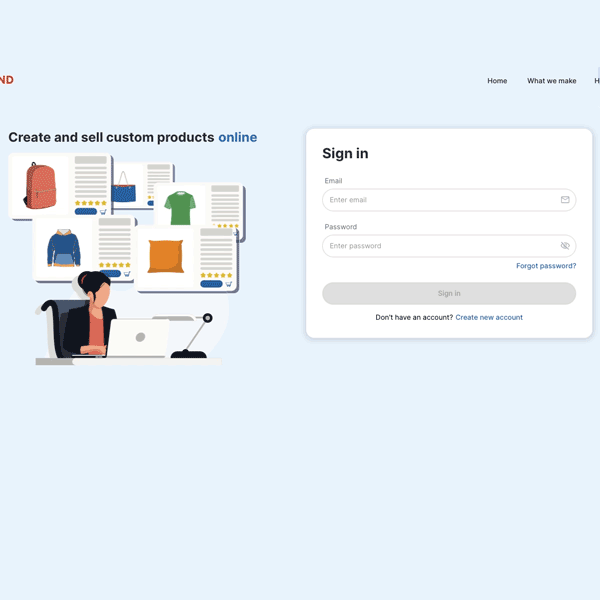 Are you a current customer wanting to access our Merch Maker™ for the first time or have you forgotten your password? Resetting your password is easy to do! Just click the Forgot Password prompt on the sign-in screen and an email will be sent to your account on file. If you have any issues, please email portal@mwwondemand.com.
Click the link below to find helpful tips and tricks to our new Merch Maker™ Designer.