Frequently Asked Questions
MOST FREQUENTLY ASKED QUESTIONS AND ANSWERS
Just getting started with On Demand services? Not sure where to start? Not a problem! If you are looking for answers to some of the more common questions we come across, you're in the right place! If your question is not covered by anything below feel free to get in touch with us HERE.
GETTING STARTED, ACCOUNT, AND USER SETUP
What does "On Demand" mean?
When you work with MWW On Demand you are literally plugging into our manufacturing facility. In the past, you would purchase large quantities of items from a wholesaler and hold the inventory until the items sold. And, in most cases, you would have to absorb the cost and lose money while unsold items sit on the shelf. In the On Demand model, you plug directly into your manufacturing and supply chain. You gain the unique advantage of carrying zero inventory as well as carrying many products at once with little to no risk. Welcome to the future!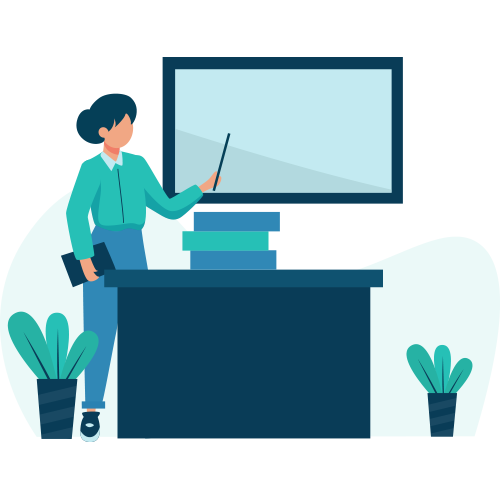 How can I get started with MWW On Demand?
An account can be created through our Merch Maker app by clicking the red Start Selling button at the top of the page. The Merch Maker profile must be completed to have an account fully set up and activated for ordering. Feel free to reach out to us about your interest by emailing portal@mwwondemand.com. Once your account has been authorized you will be able to use our portal to place orders. If you would like to find out about our other ordering options such as an API connection or an e-commerce plug-in please contact us HERE.
What are your setup fees?
There are no setup fees involved in creating an account with our company. In addition, there are no minimum order quantities or service charges!
What payment options are available?
We accept all major credit cards such as: Visa, Mastercard, Discover, and American Express.
Will my customers know that I use you to fulfill my orders?
MWW On Demand prides itself on white label packaging. Your customer will not know that we are fulfilling your orders unless you choose to tell them.
Why do I need a Tax ID and what if I don't have one?
A Tax ID is required if your business is based in the United States. MWW is a business-to-business (B2B) company that uses Tax ID to verify your business.
Does MWW On Demand sell my products for me?
We are a B2B company only. MWW On Demand does not participate in the marketing or selling of any customer products.
PRINTING
Will print colors be the exact same as what's on my screen?
Colors may differ slightly when printed depending on your individual screen settings and the substrate of the fabric selected.
Will you review my design before printing?
No, we do not review your images or designs when orders are submitted. It is up to you to ensure the artwork is the exact way you want it before submitting it to us.
How long does production take?
Our average production time is 5 days. While we pride ourselves on good turn-around times, this can sometimes vary depending on the time of year such as around major holidays.
What size/dpi images do I need?
This depends entirely on the product. Image sizes can range from as small as 8.5″ x 6″ to products as large as 88″ x 104″. DPI can range from 96 dpi to 300 dpi.
Can my shop have products that are not made by MWW?
Yes, you are free to list other products on your site. We do not place restrictions on what you sell.
How does your printing process work?
MWW On Demand uses two methods to create the products you can order: Dye Sublimation and Direct-to-Fabric Printing. Dye Sublimation digitally prints full color artwork with specially formulated dyes. These prints are then transferred using heat and pressure onto our polyester and polymer-coated substrates at the molecular level for a virtually permanent high-resolution, full color finished product. The Direct-to-Fabric printing process utilizes our specialized textile printers to deposit specialty inks directly onto the fibers of fabrics. This process is optimized for our natural fabrics.
ORDERING, SHIPPING, AND PRICING
Where can I find prices for all MWW On Demand products?
Pricing is provided once you have registered for an account.
Do I have to manually enter all orders?
No, you don't have to! While you can certainly enter in orders manually in our customer portal, MMW On Demand offers other ways to place orders: via direct API integration or our e-commerce plug-in.
Do you have minimum order quantities?
No, there are no minimum order quantities!
Does MWW On Demand ship internationally?
Yes! Not only do we ship all over the world, but we even have facilities around the globe as well to help speed up and simplify your international orders.
What are your shipping options?
We ship with all major carriers (UPS, FedEx, USPS, DHL, etc).
What are your shipping rates?
We do not have set shipping rates and use the daily posted rates from the carrier.
Are there any processing fees?
There are no processing fees. Everything but the actual cost of shipping is included in the price.
How long does it take for my customer to get an order?
Standard production time for all products is 5 business days. Shipping time will then be determined by the selected ship method and carrier.
What does the packaging look like?
All orders are shipped in either a white mylar bag for small orders or a plain cardboard box for larger orders.
What does the packing slip look like?
Our packing slip has no MWW On Demand branding on it and includes the business address that you provide. It will also have the order ID number, the ship date, the product ID number, product description and quantity shipped.
Do you offer branding services?
Yes, we do offer those services! However, they are reserved for enterprise-level businesses whose annual sales volume is $1 million and above. If this describes you or your company, then we would love to discuss these options with you!
Can I keep a stock of my printed designs with MWW?
We are an on-demand business and do not store any stock of pre-printed items.
How does MWW On Demand handle customer service issues?
When your customer has an issue with an order, you can contact your MWW On Demand help desk and resolve it as necessary. Our customer service hours are: Monday thru Friday from 9am-5pm Eastern Standard Time.
Can I order sample products?
Yes, when your account is set up and connected to our ordering system you may order your own sample products.
TEMPLATES, ARTWORK, AND DESIGNING
What file formats do you accept for images?
All final "production ready" image files sent to us need to be in an RGB-mode JPG.
Are templates provided for product design?
Yes, MWW On Demand provides templates for all our products. They are available to you upon completion of the registration process.
ECOMMERCE AND API
What eCommerce platforms do you support?
We work with all eCommerce platforms! MWW On Demand also offers a free plug-in for Shopify, WooCommerce, and Magento. If you're interested in more information about this special plug-in contact us HERE.
I don't have an eCommerce site, can I still use your services?
Yes, you can still use our services! Orders can be entered manually through our portal.