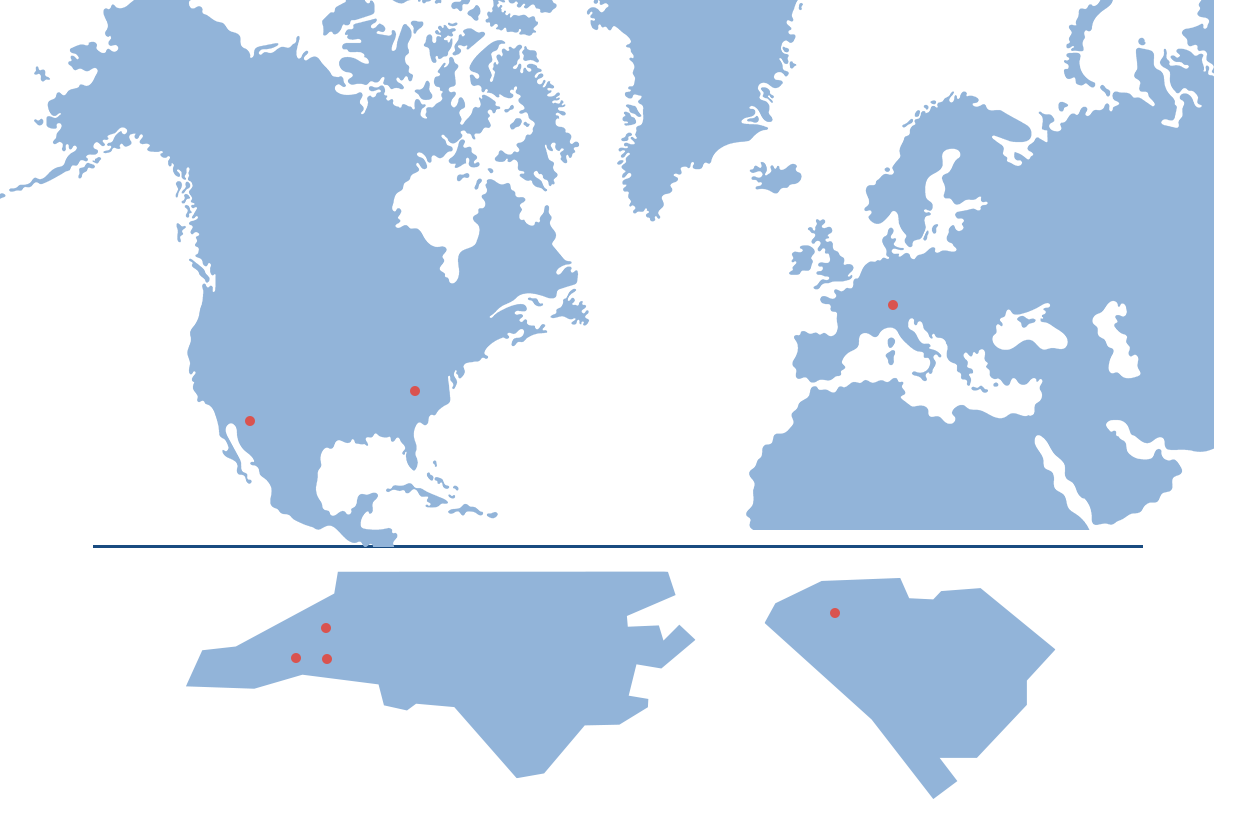 Hendersonville Headquarters, Showroom, Offices
Hendersonville Weave Room and Production Facility
Hendersonville Distribution Center
Spindale Facility
Marion Sew Facility
Greenville Facility
West Coast Facility
EU Facility, Weil-am-Rhein Germany
COME VISIT US TODAY
With over 1 Million square feet of manufacturing and distribution space, MWW On Demand. is one of the largest and most advanced facilities of its kind. We are one of the only remaining companies in the world who can start from a single thread, complete the manufacturing process, and distribute shipments all under one roof. When your business requires high quality products, you can call MWW On Demand!

PRINTING
MWW features the most advanced and rapid print on-demand technologies that are deployed anywhere in the world. We are dedicated to constantly innovating new methods to bring the highest quality print in both direct-to-fabric and dye sublimation.

WEAVING
With our own thread facility in Spindale, NC and over 65 looms at the main facility in Hendersonville, NC, MWW On Demand is definitely a one-of-a-kind operation.

MANUFACTURING
We are proud to offer our customers the most efficient and innovative cut-and-sew technology. We actively recruit and employ experienced and dedicated employees to make up our team of engineers and machine operators. Our 3 day turnaround time is a testament to the commitment of this teamwork in action, as well as dedication to simple, streamlined processes and communication.

DISTRIBUTION
With one distribution point at the main facility and another 250,000 square foot automated pick-pack distribution center across the street, MWW On Demand can handle shipments from single orders to large scale shipping initiatives.

We invite you to take our factory tour to see our 1,000,000 square foot manufacturing and distribution centers in person. Call us at 828.692.7333 to schedule your tour today!