Want to start working with MWW On Demand?
In the past, you would purchase large quantities of items from a wholesaler and hold the inventory until the items sold. And, in most cases, you would have to absorb the cost and lose money while unsold items sat on the shelf. In the on-demand model, you connect directly to your manufacturing and supply chain. You gain the unique advantage of carrying zero inventory as well as carrying many products at once with little to no risk. Welcome to the future!
MWW On Demand is the leading manufacturer of on demand dye sublimated, printed, and woven textiles for home decor and all over print apparel. If you would like to sell MWW On Demand products with your artwork and imagery, just sign up for an account and begin fulfilling orders! There are a few easy ways to submit your orders once your account is active. Once you're approved, choose the right method for your store.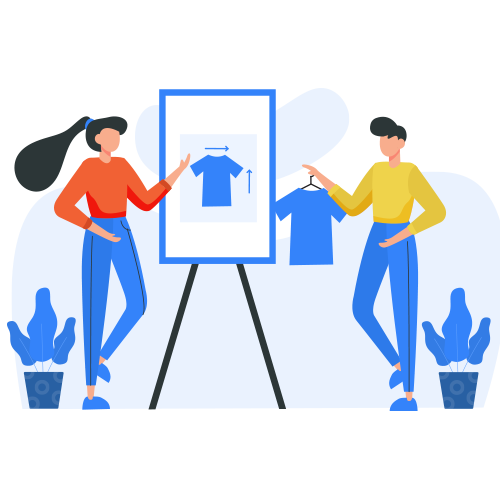 Through the MWW On Demand portal, you can easily order in one of three ways: our new online designer where you can upload and manipulate your products, our online webform, or via CSV file submission. Click HERE to sign up for MWW On Demand and start using the designer while your account application is approved!
MWW On Demand is now fully integrated with Shopify! Our Merch Maker™ web application connects with Shopify directly and seamlessly to export your MWW On Demand customized products to your Shopify Store. Click HERE to connect your Shopify store with Merch Maker™. Plugin for WOO Commerce coming soon!
3. Third Party Ordering Solutions
If your store uses multiple vendors and you want to consolidate ordering on one platform, services like Order Desk and Spark Shipping exist that may be able to help you. Once you're an MWW On Demand customer, you'll be sent over the information you need to set these services up, just follow your third party provider's instructions on integration.
For those clients that have the ability to build a direct API connection, you can connect to our ordering system via our JSON API. We have everything you need to know HERE. A sales associate would be happy to help you out with any questions regarding the connection process.
We are committed to innovation and developing solutions so that all businesses, large or small, can easily connect their e-commerce platform with our manufacturing production. We are diligently working toward offering plug-ins for several key e-commerce platforms and will announce their release once they become available. Make sure to subscribe to our newsletter to stay in the know and grow your business to a new level of success. Contact MWW On Demand today and let us show you the quality and efficiency of on-demand manufacturing at its highest level. We're ready to work with you today!