Is your business looking for custom printing, manufacturing, and distribution for your products? MWW On Demand offers the solution your business needs! Whether you need your logo printed on t-shirts and bags, or elaborate artwork applied to wall art and home decor, MWW On Demand will handle the manufacturing and distribution of your products so you don't have to!
The MWW On Demand Process
We make it easy to stay on top of your orders and keep your customers happy.
1. Customize our products with your designs using our templates or our Merch Maker™ app.
2. Submit your orders to us via Merch Maker™, our excel file submission form, or by using one of our older product portals.
3. List your items for sale on your website via our Shopify plug-in or our API application.
4. We receive your customer's orders in real-time and print, cut, sew, and weave your items in 5 days or less
5. Your items are shipped out lightning-fast to your customers around the globe.

American Leaders of Custom Printing and Manufacturing
As the proud American textile and custom printing industry leader, we are always investing in technology and innovation to produce high-quality products to help your business thrive. MWW On Demand is a division of MWW, Inc. which has been manufacturing textiles since 1932, proving excellency in the industry through its cultivation of large international clients as well as loyalty from local retailers.
MWW On Demand is ready to produce print-on-demand products for your business, whether you manage a large enterprise or a small online shop.
Benefits of partnering with MWW On Demand
MWW On Demand offers a plethora of benefits for your business:
No minimum order quantities
No up-front costs
No inventory
Global Distribution
Ship with all major shipping carriers
Direct Shopify Integration
Speed-to-market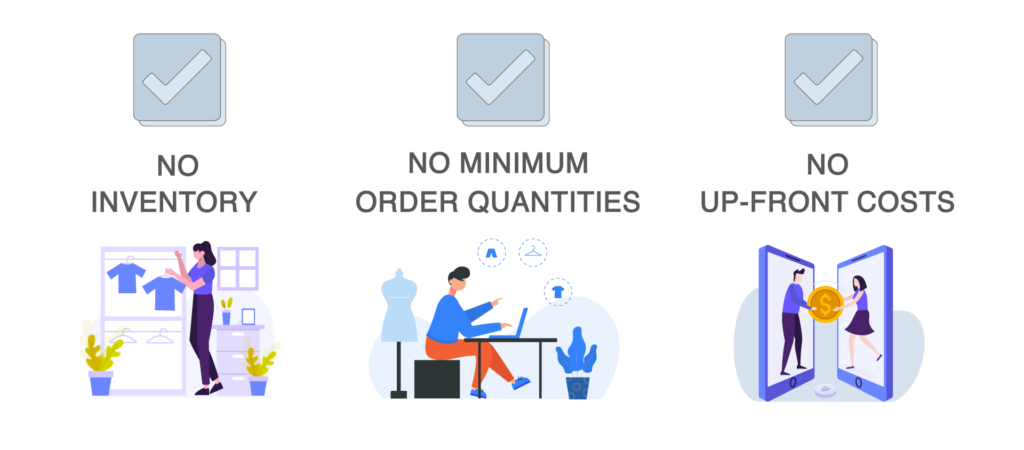 LEARN MORE WITH OUR ONLINE TUTORIALS!
Visit our YouTube Channel to learn more with our virtual tutorials! We make it simple to accelerate your business with print-on-demand. Get started today!