The Halloween countdown begins! The Halloween gift market is diverse and celebrated by many, which means designers and customers have a plethora of avenues to explore. Have you ever created a gift range exclusively for Halloween? Whether you are new to the ecommerce world or a seasoned veteran, Halloween is a great time to spike your online searches for customizable products.
1. Totes and Drawstring Bags
Our totes and drawstring bags make great trick-or-treat bags. With endless customization possibilities, you can create bags that match your customer' s costumes. These are practical Halloween gifts that can be used year after year. 
Customized shirts and crewnecks are always top sellers, especially at Halloween. Our all over print t-shirts and crewnecks are the perfect canvas for your designs because the front, back, and sleeves are all customizable.
3. Face Masks and Neck Gaiters
Our face mask and neck gaiters have become necessities, and wearing one to add a layer of protection is the new normal. For design ideas, anything spooky will work! Whether you choose a pattern of skeletons or pumpkins, any seasonal design choice will look spectacular.
4. Posters and Tapestries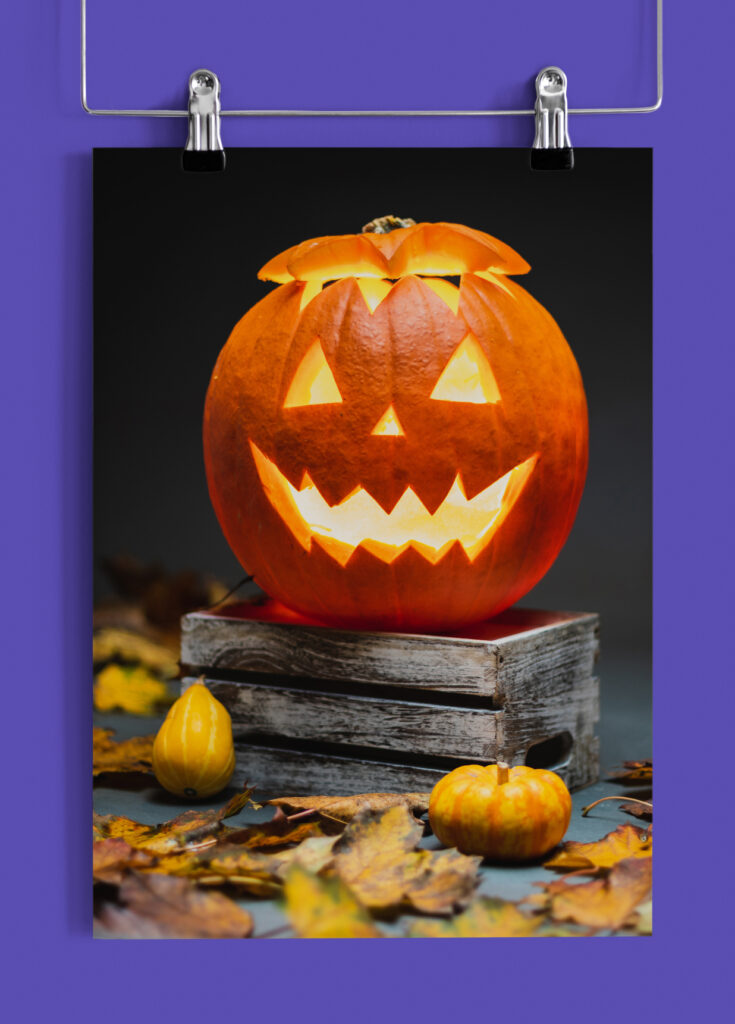 Adding decorative spine-chilling designs to your online store space is great fun during the festive season. Consider preparing for trick or treaters or hosting a Halloween party. Whatever the plan is, you can help your customers get in the spirit by selling wall decor products, such as tapestries and posters.
Design throw pillows and pillow cases as both novelty products and items to spice up your ecommerce Halloween aesthetic. Why not target the Halloween enthusiast demographic with your online store? Take advantage of on-trend witchy vibes with crystals, spellbooks, and stars in your designs.
Don't limit yourself to just Halloween, you can customize these products for any holiday! Add a snowman or a reindeer to your favorite pillow. Cover your t-shirts in hearts for Valentine's day. The possibilities are endless with MWW on Demand.