Custom Woven Products Made by MWW On Demand
At MWW On Demand, custom-woven products are one of our most popular items. Weaving transforms your digital images into gorgeous, heirloom-quality pieces that will last for generations. Because these products are often used as heirlooms, it is of the utmost importance that you ensure the highest level of quality possible. You can trust MWW On Demand to produce high-quality woven goods you'll be proud to showcase your art on. Read on to learn about all the awesome woven products you can add to your store with MWW On Demand!
Woven Goods from MWW On Demand
Woven with 100% cotton yarn that's dyed in-house, our Woven Blankets make a cozy addition to any home's decor. When your designs or photographs are woven on our jacquard looms, the results can be quite stunning! Whether you want to make a photography collage blanket or feature your artwork in a unique way, our woven blankets will elevate your images into lasting, quality heirlooms. 
These blankets feature a thick weave that keeps you warm and makes for beautiful wall displays. A colorful edge fringe from the loom's warps extends around the image to provide a pleasing border.
Our woven blankets are available in three sizes:
52″ x 37″
60″ x 50″
80″ x 60″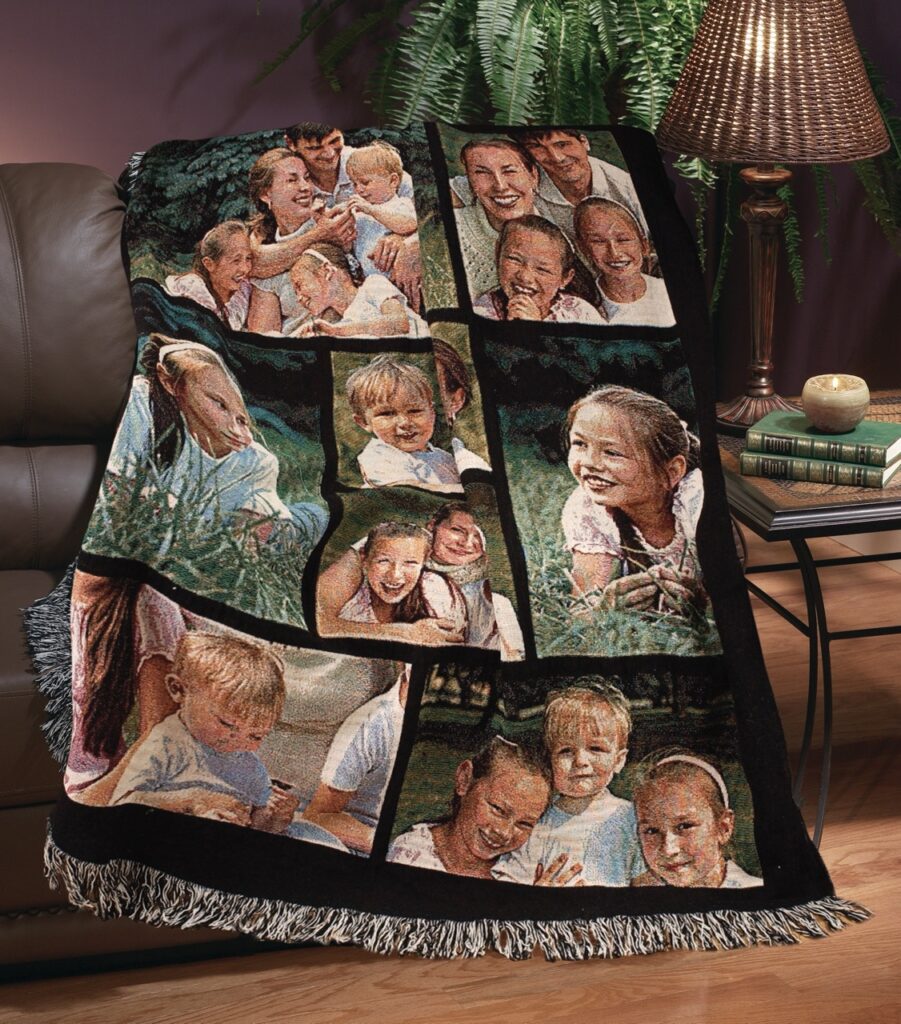 Our woven blankets are so cozy, have you ever wanted to wear them around? Now you can with our woven ponchos! Similar to our woven blankets, the woven ponchos weave 100% cotton yarn to create heirloom-quality pieces from your images. Soft, comfortable, and stylish, they are great for keeping warm on chilly nights. 
They feature a black and white fringe, a corresponding hemmed edge, and a large neck opening for easy wearing. 
Woven Tapestry Products: Totes, Wall Tapestries, and Pillows
For Woven Pillows, Woven Totes, and Woven Wall Tapestries, the finer yarn count and tighter woven tapestry construction can capture a high level of detail, allowing for an incredibly accurate representation of the digital art file or photograph. 
The totes below illustrate the higher detail level that is achieved when the images to the right are woven with the tapestry fabric medium.
Our woven totes are a stylish and functional addition to your store. The tightly woven tapestry construction and double-stitched seams enhance durability. Both sides of the tote display the same image of your art. 
They are 17″ x 18″, the perfect size for carrying personal items, with sturdy 1″ wide cotton webbing straps for maximum shoulder comfort. Inside the tote, there is a non-woven laminate lining for added protection.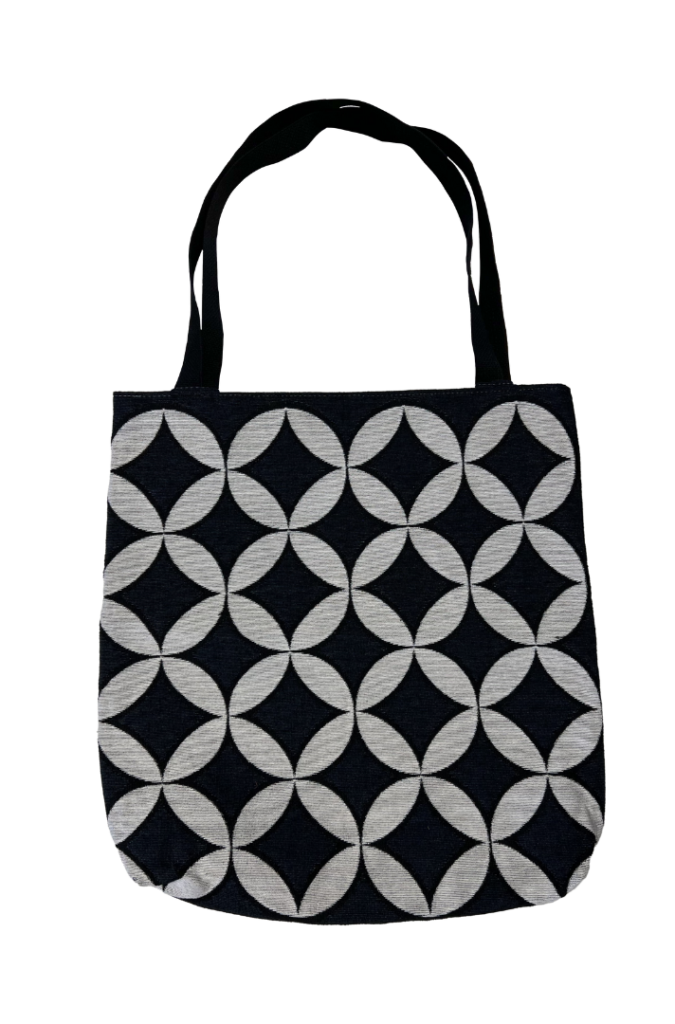 Our woven wall tapestries transform your art and photographs into heirloom-quality pieces of wall decor. The tightly woven construction preserves the details of your art and photographs to create a crisp image. They feature a rod pocket for easy hanging and hemmed edges for a clean look. 
These eye-catching woven tapestries are available in one size in either a portrait or landscape orientation (26″ x 36″ or 36″ x 26″).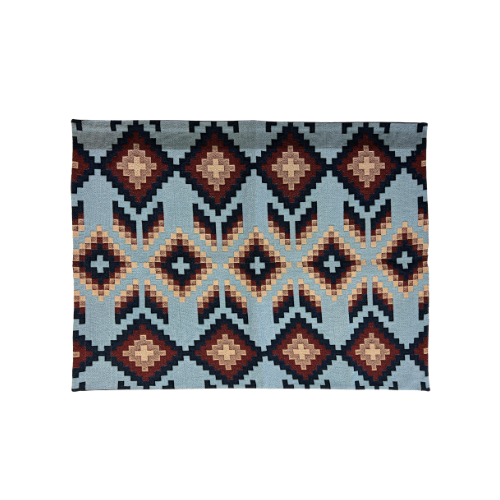 Our woven pillows add a cozy yet luxurious finish to any living area. Woven from 58% cotton and 42% polyester, our woven pillows feature a double-sided design and polyester fiber filling. They are blown and sewn closed right here in our Hendersonville NC facility. Once again, the tapestry fabric allows for a crisp design, creating an heirloom-quality piece of home decor. 
The woven pillow dimensions are 17″ x 18″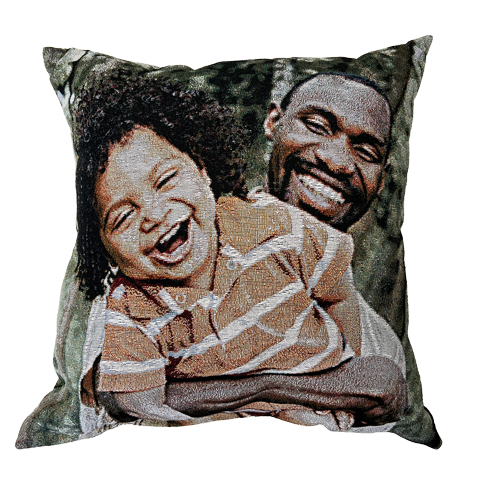 Printed Woven Blankets & Coverlets
If you're looking for a brighter result from our woven goods, we have a printed woven blanket and coverlet that are woven from 100% polyester, then dye-sublimated with your art for vivid results.
Our printed woven throws combine the luxurious feel of woven polyester threads with the color and clarity of our fleece blankets. They are lightweight and soft, perfect for curling up on the couch for some added comfort. The dye-sublimation process will create beautiful results that will delight you and your customers. What are you waiting for? Get your art printed on stylish throws! 
The printed woven throw dimensions are 46″ x 56″.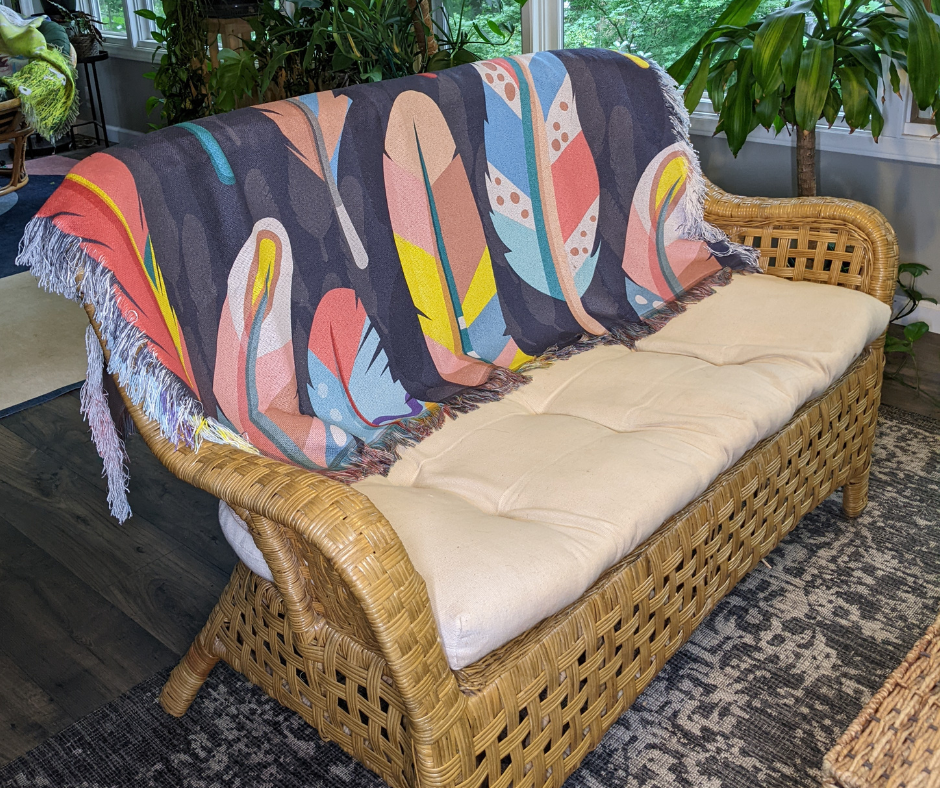 Our printed woven coverlets are the updated version of a bedspread. It elevates the appearance of any bedroom with vibrant colors and an edge-to-edge design. Larger than our printed woven throws, the woven coverlet is heavy enough to keep you warm on chilly nights.  They can also be placed over chairs and couches to add a layer of texture to any room. 
The coverlet is available in 3 sizes:
68″ x 88″ Twin
88″ x 88″ Queen
104″ x 88″ King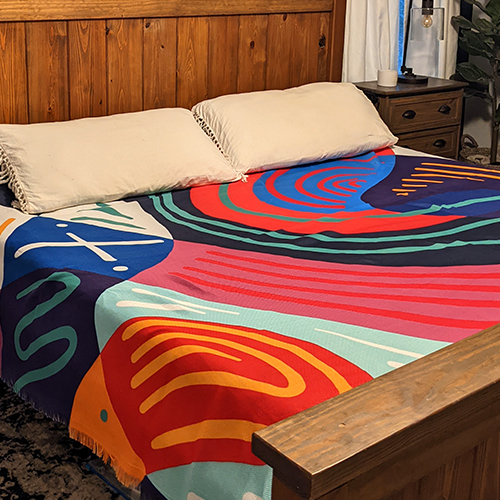 MWW On Demand Custom Woven Goods
Our woven throws, ponchos, pillows, totes, and wall hangings crafted on our jacquard looms make heirloom quality products that can be enjoyed and handed down for years. Customers are typically overwhelmed by the quality of the product and the images that are created within them.
To accomplish the best results with our woven program, remember a few simple tips to ensure the most compatible artwork:
Select photos that are clear and in focus with contrast in color and the subject elements.
Review the colors within your graphic design files against the MWW On Demand color palette and ensure your previews are shifting the colors in a simulation of the translation software.
Review the smaller detail elements and text within your art file and ensure that any elements that are important for your design are crisp and large enough to translate well.
We can't wait to see what you'll create, and we know your customers can't wait to purchase these uniquely woven items!