PSA: We Have New Woven Products!
MWW On Demand has been producing the immensely popular woven throw blanket for years. Now we're thrilled to bring you an entire woven product line to expand your offerings! From apparel and accessories to home and wall decor, our new woven products will give you something for every customer.
This product line launch includes woven tote bags, woven wall tapestries, woven pillows, and woven ponchos. Read on to learn more!
Woven Tote Bags
Similar to our basic tote, our woven tote bags feature a double-sided design and sturdy 1-inch cotton webbing straps for maximum shoulder comfort. They are a stylish way to carry your belongings, from books to tablets. The threads are tightly woven to enhance image clarity and durability, so you can count on them to look good for years to come.
These beautiful tote bags are sure to be a major hit with your customers!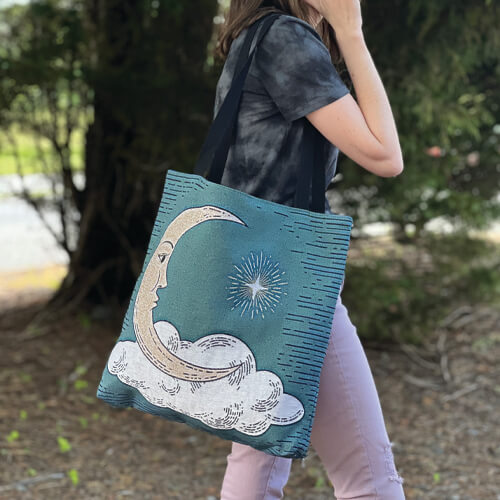 Woven Pillows
Our woven pillows make a cozy yet luxurious addition to any living area. Whether your pillows will be a canvas for photographs or graphic art, the tightly woven threads will display your design beautifully.
Each pillow is woven, blown, closed, and inspected in our facilities to ensure they are of heirloom quality.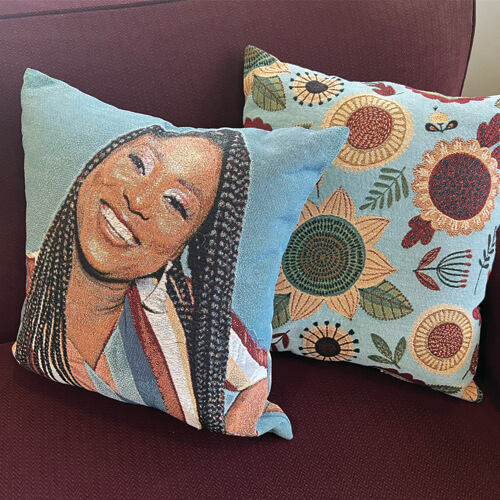 Woven Tapestries
New wall art alert! Tapestries are a wonderful way to spruce up living spaces, from bedrooms to living rooms. If you want to add more choices of wall hanging art to your store, look no further – we now make woven wall tapestries!
If you have ever been to the Biltmore Estate in Asheville, NC, you may have been on a tour through the library with a wall full of huge, intricate tapestries. These historical tapestries were made between 1525-1535 and still look amazing to this day. Similarly, our woven tapestries are built to last. Their impressive longevity and timeless look make this wall decoration an heirloom-quality piece of home decor that will be in your family for generations.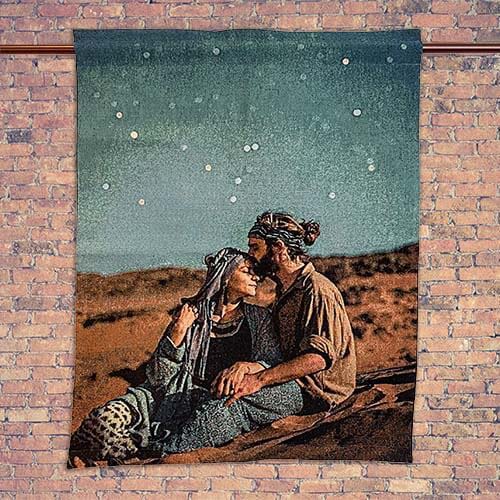 Woven Ponchos
Are woven throws a best-seller in your store? If so, we're sure our woven ponchos will be as well! You can now sell your art on a poncho made from the same material as our woven throws.
Woven from 100% cotton threads, these beauties are soft and comfortable, perfect for staying warm on chilly nights while adding a timeless look to any outfit. They also have a neutral black and white fringe in the front and back, making it easy to coordinate with a variety of clothing.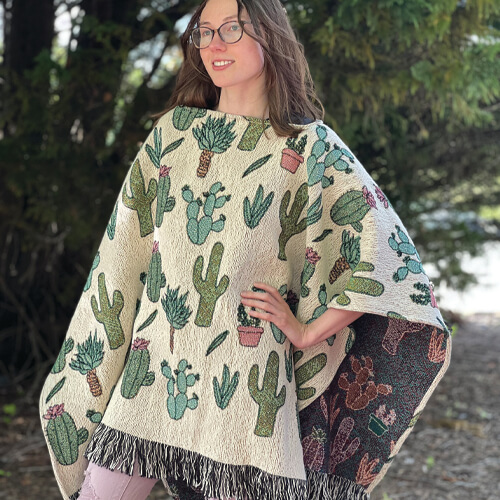 Add These Products to Your Store Today!
All of these products are available to order now for our API and Legacy Portal customers utilizing our print templates and single-item or multi-line order form methods. Stay tuned for the activation of our Web Portal Designer in the coming weeks!
Feel free to reach out to one of our sales associates for pricing information. We can't wait to see what you create!